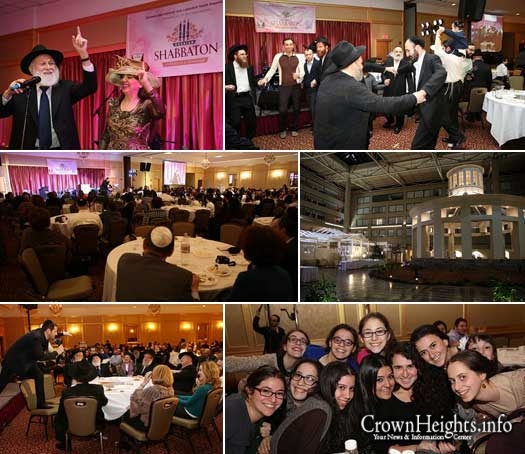 Over 150 Russian families converged on Stamford Connecticut for the 4th annual Presidents Day Weekend Retreat at the Stamford Plaza Hotel.
The retreat began Friday afternoon and featured programs, workshops and sessions from Challah Baking to discussion groups on marriage and family harmony.
An spiritually uplifting Shabbos concluded with a grand Melaval Malka featuring live music, dancing, buffeted dinner and a D'var Torah from Russias Chief Rabbi, Rabbi Berl Lazar, who happened to be visiting along with a group of Russian students from Moscow.
The retreat will conclude on Sunday afternoon, but not before Shacharis and another round of workshops and sessions.