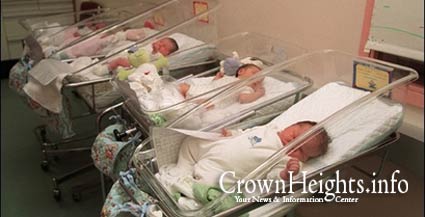 Vittorio Hernandez – AHN News Writer
NEW YORK CITY, NY — After two decades, New York City's birth rate finally registered some growth. According to city Deputy Health Commissioner Lorna Thorpe, 125,506 children were born in 2006, more than 3,000 babies compared to 122,725 infants born in 2005.

Not only are there more births in the city, life expectancy has stretched longer at 83.1 years for females and 75.7 years for males. Deaths also slowed down to 55,391 in 2006 versus 57,068 in 2005.
Thorpe attributed the reduction in deaths to lesser mortality among New York City residents from chronic diseases such as heart ailments, stroke, cancer, diabetes, lung disease and kidney failure.
New York City residents are happy with the growing number of children born, but the city average of 2.3 percent birth growth rate is slightly lower than the national average of 3 percent. This is because 40 percent of pregnancies in the city ended in abortion, Thorpe explained.
While the capital city is growing, the state increased at a slower pace. As of July 1, there were only 19.3 million New York State residents, up by a mere 0.8 percent in 2007. In contrast the nation's population grew by 0.9 percent to 303 million residents as of Dec. 31.
Experts point to New York's economic slowdown as the reason behind the relatively slow population growth rate in the state. If the trend continues, chances are New York State will lose one seat in Congress when reapportionment of seats follow the 2010 census.