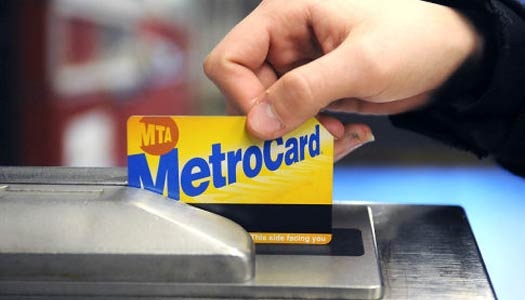 New York City's transit agency, the MTA, is changing how bus and subway passengers pay their fares, phasing out its MetroCard in favor of something more modern.
An MTA committee on Monday approved a $573 million contract for a new payment system. Instead of swiping their MetroCards, the new system will allow riders to use their cellphones or certain types of debit or credit cards to pay their fares directly at turnstiles.
Officials say the plan is to fully retire the MetroCard by 2023. Until then, riders will still be able to use it.