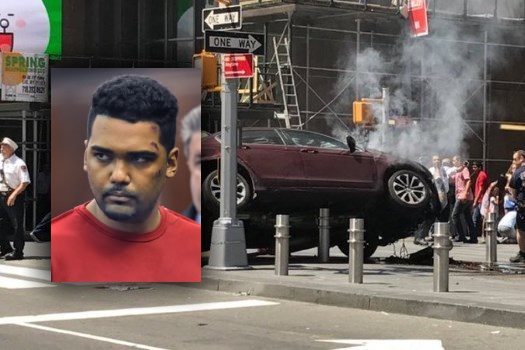 from the AP:
A man charged with slamming his speeding car into pedestrians in Times Square, killing a teenager and injuring nearly two dozen people, said he wanted to "kill them all" and police should have shot him to stop him, a prosecutor revealed Friday.
Richard Rojas, 26, also said he had smoked marijuana laced with PCP sometime before making a U-Turn onto the sidewalks of the bustling Crossroads of the World and plowing straight ahead into frightened tourists, according to a criminal complaint.
Officials are awaiting toxicology results, though Rojas "had glassy eyes, slurred speech, and was unsteady," during his arrest, the complaint said.