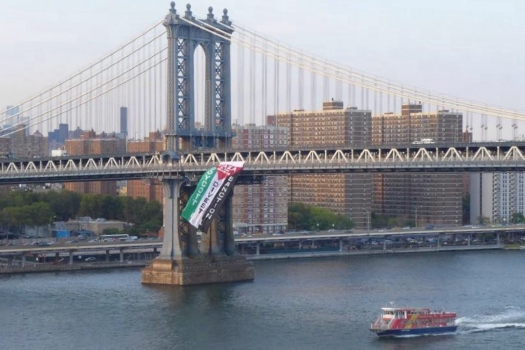 Photo: Yeshiva World News.
An enormous Palestinian flag, bearing the words "Boycott, Divest, Sanction," was unfurled from the south side of the Manhattan Bridge in New York City yesterday evening.
The incident occurred as demonstrators marched across the nearby Brooklyn Bridge to protest Israeli airstrikes against Hamas in Gaza.
The flag hung from the bridge for at least a half hour before it was removed.