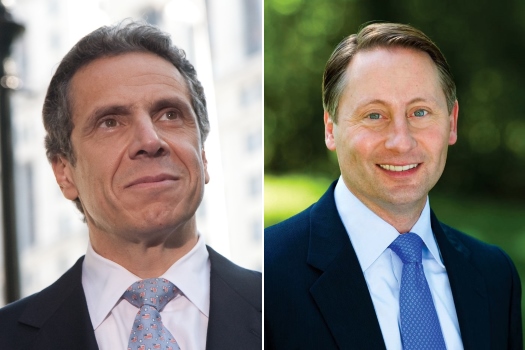 Left: Andrew Cuomo. Right: Rob Astorino.
A new poll released by Quinnipiac University shows the Democratic Governor of New York, Andrew Cuomo, maintaining a 2-to-1 advantage over his Republican challenger, Westchester County Executive Rob Astorino.
The gubernatorial election takes place in early November.
Cuomo has been dogged recently by allegations that his administration interfered with an anti-corruption commission, but the survey indicates the episode has done little to sway voters.
The poll finds that many voters remain unfamiliar with Astorino.