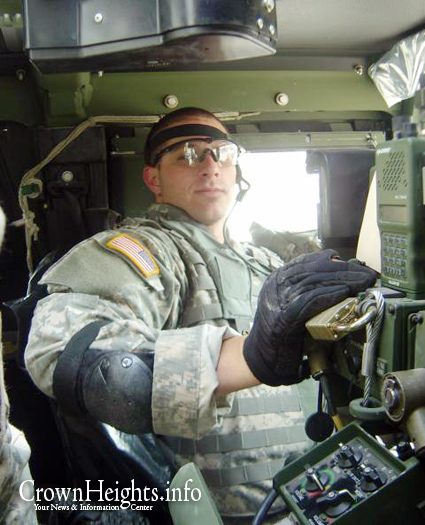 With sadness we inform you of the tragic passing of Daniel Aghami HYD, who was killed by a roadside bomb in Baghdad, Iraq late last week, while serving on active duty. He was only 25 years old.
Daniel graduated with highest honors from Hebrew Academy-Lubavitch in Margate, FL and his parents Yiabdlu Lechaim Tovim, Beth and Itzack are members of Chabad of Boynton Beach, FL.

The Levaya will take place tomorrow, Tuesday, June 26 at 3:30 PM, at STAR OF DAVID FUNERAL HOME, 7701 Bailey Road, North Lauderdale, 33068.
The Aghami family has requested that all donations in memory of Daniel be made to;
Hebrew Academy-Lubavitch
1500 North State Road 7
Margate, Florida 33063
Earmarked for; The Daniel Aghami Scholarship Fund.
Hamokom Yenachem eschem Besoch Shaar Avaylay Tzion VeYerushalayim. Vehukeetzu Veranenu Shochnay Ufur vehu besochom!