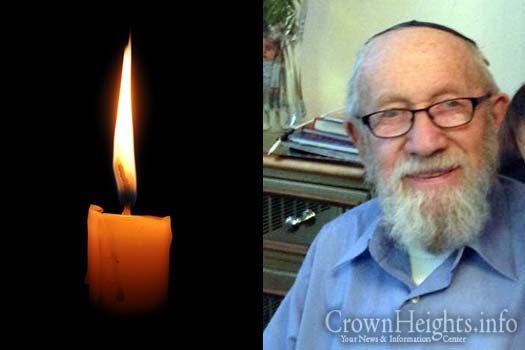 With sadness we inform you of the passing of Mr. Yisroel Plotnik OBM, a longtime resident of Crown Heights who was known for his heart of gold, and who fought the Nazis in World War II as an American Soldier. He was 99 years old.
He was described as a man with a heart of gold who would do anything to help another person, and was loved everyone he met.
In World War 2 he was drafted into the American Army and was sent to Europe to fight against the Nazis.
He would always try to help people without them knowing.
He is survived by his two daughters Chaya Lieblich (Crown Heights) and Sara Weinstein (Crown Heights).
He is predeceased by his wife Miriam OBM who passed away in 2005.
The Levaya will take place today, Thursday, 12:00pm at Shomrei Hadas and passing by 770 at around 12:45pm.
Shiva will be observed at 821 Montgomery St.
Boruch Dayan Hoemes