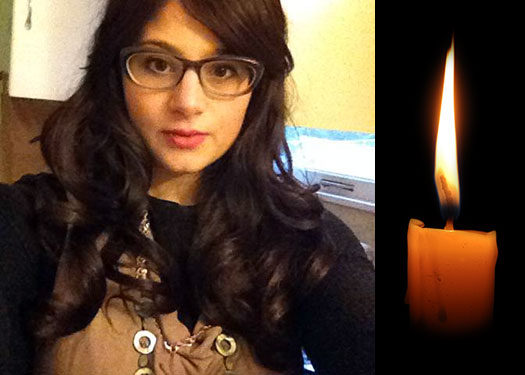 With great sadness and pain we inform you of the very untimely passing of Mrs. Rochel Devorah Goldberg OBM, a Shlucha who was active in adult education and programs for children in Minnesota. She was 32 years old.
She passed away on Shabbos, July 1, following a rare illness.
Born and raised in Philadelphia, she attended Politz Hebrew Academy and was a graduate of Bais Rikvah High School in the Crown Heights neighborhood of Brooklyn, N.Y.
She married Rabbi Yonah Goldberg; the couple went on Shlichus in 2007. They moved to S. Paul, Minnesota, and joined the Upper Midwest Merkos-Lubavitch House under the longtime direction of Rabbi Moshe and Mindel Feller.
Goldberg fostered N'shei U'bnos activities for women and girls. She organized Jewish-holiday programs at the Chabad center, led a program bringing children to local senior centers, and provided nutrition counseling to both adults and children.
In addition to her husband, she is survived by their children: Chana, Menachem Mendel, Yaakov, Simcha Bunim and Avrohom Moshe.
She is also survived by her parents, R' Shmaya Avrohom Snyder and Leah Snyder of Philadelphia, and siblings.
The Levaya will be held in New York on July 3 at 10 a.m. at Shomrei Hadas Chapels, passing by 770 Eastern Parkway in Crown Heights at 10:45 a.m. Burial will be at the Old Montefiore Cemetery in Queens, N.Y.
Boruch Dayan Hoemes