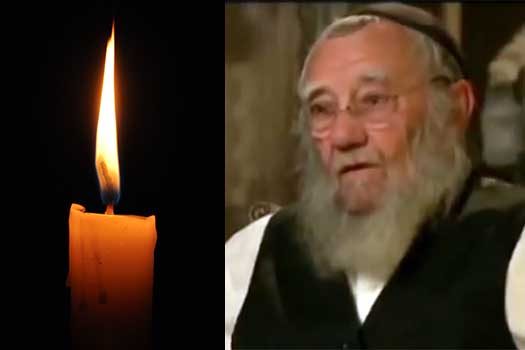 With great sadness we regret to inform of the passing of R' Chaim Mayer Minkowitz OBM, a longtime member of the Montreal Chabad Lubavitch community.
He is survived by his wife of 68 years, Faygel Minkowitz , and their five children, their spouses (Refoel and Goldie Minkowitz Teaneck, NJ USA, Yitzchok and Ilda Minkowitz Milan Italy, Aaron Minkowitz Miami Beach, Chana and Yeshaya Pinchos Diament Montreal Canada, and Yosef and Lee Minkowitz Toronto, Canada, many grandchildren and great grandchildren.)
Originally from village of Nevel in Russia, he was the son of famous Chosid Yitzchok Yaakov (Itcheke Leima's), and Chana, youngest brother to Hertzel Minkowitz OBM, Yisroel Minkowitz OBM, and Malke Levitin OBM, all from New York. Predeceased by his two sisters during WWII, son in law of Reb Shloime  and Sarah Shimanovitz OBM, his partner in the largest kosher chicken processing outlet of the time.
As a young boy he survived the war in Samarkand, eventually learning in the Lubavitch Yeshiva Brunoy, France under Reb Nissan Nemenov.
In Paris, he was ordained as a Shochet and for a short period, he was a Schochet in Ireland.
After marrying Faigle, he settled in Montreal, Canada, a young and vibrant Anash community in 1951.
Chaim Mayer immediately became a very active member of the Lubavitch community in Montreal, as Gabai and Baal Tefillah for close to 60 years. He became known as an outstanding Baal Tefillah during the Yomim Noraim and a major influence in the community. After instituting the weekly Chabad Nigunnim review during Sholosh Seudah, he inspired many with his chassidishe farbrengens and nigunnim. He was much beloved by all.
The Levaya will take place on Wednesday, 3 Adar, at 12:00pm in front of 770.
Shiva notice to follow
Boruch Dayan Hoemes