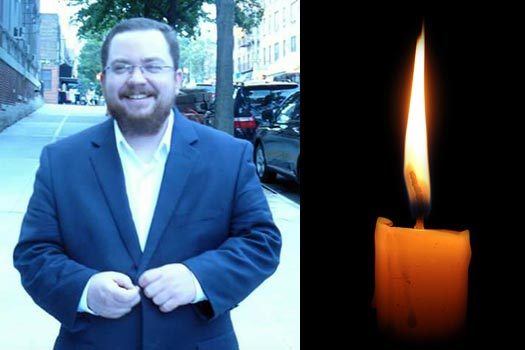 With great sadness and pain we inform you of the very untimely passing of Sender Lilchitsky OBM, a Tomim who studied in Lubavitcher Yeshiva Ocean Parkway and the Rabbinical College of America in Morristown. He was 38 years old.
Sender Lilchitsky, 38, passed away on Sunday, Beis Shvat 5777 after a heroic battle with cancer. Sender came to America from Kiev over twenty years ago. He learned in Lubavitch Yeshiva on Ocean Parkway and continued his studies at the Rabbinical College of America in Morristown, New Jersey. His spirited nature and easy smile brought joy to all those that knew him.
Sender was an active member and volunteer with the Russian Jewish community in New York, specifically with F.R.E.E. and Camp L'man Achai.
Sender is survived by his parents, Lev and Rochel Devorah Leah and sister Devorah.
The levaya will take place tomorrow, Monday January 30th at Kehila Chapel, 60 Brighton 11th Street Brooklyn, NY at 11:45am.
Baruch Dayan Haemes