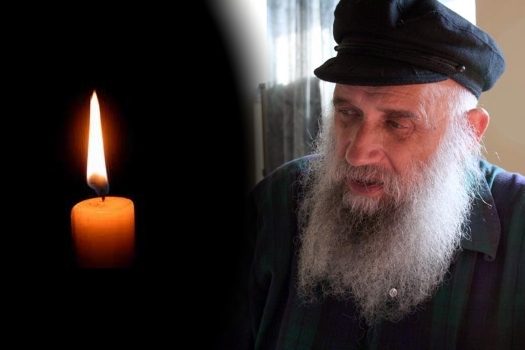 Photo : Shturem.net
With sadness we inform you of the passing of Reb Sholom Ber Gorelik, OBM, veteran Chosid and prominent member of the community of Nachlas Har Chabad, Israel. He was 75 years old.
He grew up and lived for many years with Mesiras Nefesh under the Soviet regime until 1973, when his family finally obtained exit visas and were allowed to emigrate to Eretz Yisroel.
After his release from the USSR, he never forgot his Jewish brothers and sisters who were left behind, and was very active with the Chamah organization on behalf of Russian Jewry.
Reb Sholom Ber succumbed this morning to a severe case of yene machla which he had been battling for the past half year.
He is survived by his wife, Rivkah, and children: R' Zalman Gorelik (Be'er Sheva, Israel), R' Yerachmiel Gorelik (Hulon, Israel), R' Moti Gorelik (Petach Tikvah, Israel), Mrs. Chana Feldman (Nachlas Har Chabad, Israel), Mrs. Chaya Sharon (Nachlas Har Chabad, Israel), Mrs. Nechama Vigler (Nachlas Har Chabad, Israel); as well as many grandchildren and great-grandchildren.
He is survived as well by his siblings: Reb Mordechai Gorelik (Nachlas Har Chabad, Israel) and Reb Chaim Elazar Gorelik (Melbourne, Australia).
He is predeceased by his son, Yosef Yitzchok Gorelik, OBM, who tragically passed away 35 years ago at the young age of 12 after a brief illness.
The Levaya will take place tonight, Tuesday, at 8:00pm, proceeding from the main Chabad Shul in Nachlas Har Chabad and heading to Jerusalem, where he will be buried on Har Hazeisim.
Boruch Dayan Ho'emes