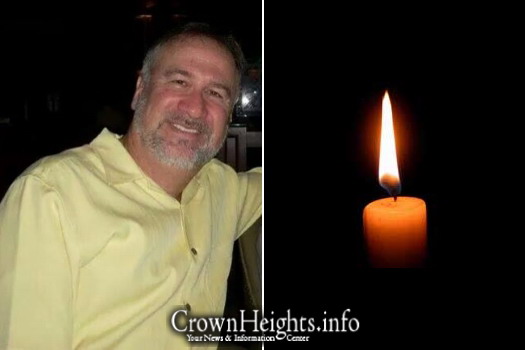 With great sadness and pain we inform you of the untimely death of Marvin Fruchter, a part-owner of Apple Drugs on Kingston Avenue and beloved member of the Crown Heights community, though he lived in Plainview, NY. He was 61 years old.
Marvin's passing comes a month after a devastating accident, which resulted in him falling into a coma from which he never awoke. He passed away at 2:00am this morning at the Nassau University Medical Center.
"Marvin was a kind, gentle and caring individual who gave a lot of Tzedaka; just a wonderful person," a visibly heartbroken Shloime Gutleizer, Marvin's Partner at Apple Drugs for the past 24 years, told CrownHeights.info.
He is survived by his wife, Rita, and two children: Fred, 27, and Scott, 24.
The Levaya will take place tomorrow, September 19th, 11:00am, at Gutterman's Funeral Chapel, 8000 Jericho Turnpike in Woodbury, Long Island, NY.