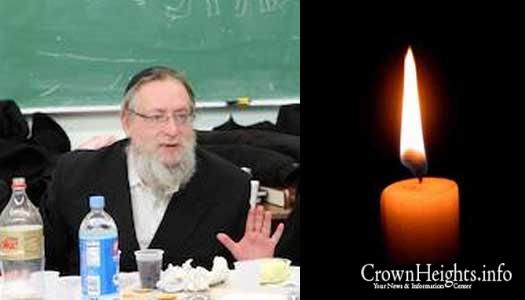 With great sadness and deep pain we inform you of the sudden and untimely passing of Rabbi Shaya Gansbourg who served as a Shliach in Harlem, NY. He was 57.
He is survived by his wife Goldie, and children Yossel (Harlem, NY), Henya Matusof (Madison, WI) and Rashi.
He is also survived by his siblings, Mrs. Sara Lieberman (Crown Heights), Mrs. Shaindy Jacobson (Crown Heights), Mrs. Rychel Margolin (Norfolk, VA) and Berel Gansbourg (Montreal, Canada).
Levaya will take place today, Sunday, times will be posted when they are announced.
Boruch Dayan Hoemes
Shaya Gansburg