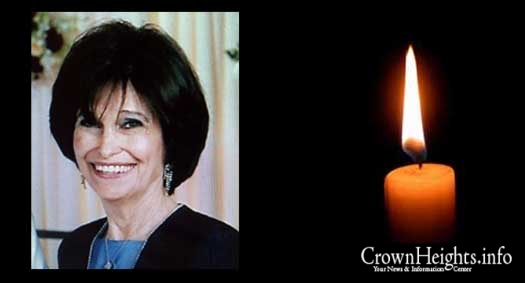 It is with profound sadness we inform you of the passing of Mrs. Chana Tornek OBM.
She is survived by her husband Reb Zalman Ber Halevi Tornek. Her children, Chaya Klein of Crown Heights, Dovid Tornek of Florida, Shmuel Gavriel Tornek of Rehovot, Israel, and Mendy Tornek of Boro Park.
The Levaya will take place Monday in Tsfat, Israel. Where the family will be sitting Shiva.
Mrs. Chaya Klein will be sitting Shiva in Crown Heights this coming Thursdsy and Friday at 514 Montgomery street. The family kindly requests visitors not to come after 10 PM.
Mendy Tornek is sitting Shiva in Flatbush at 1417 East 16th Street.
Boruch Dayan Hoemes