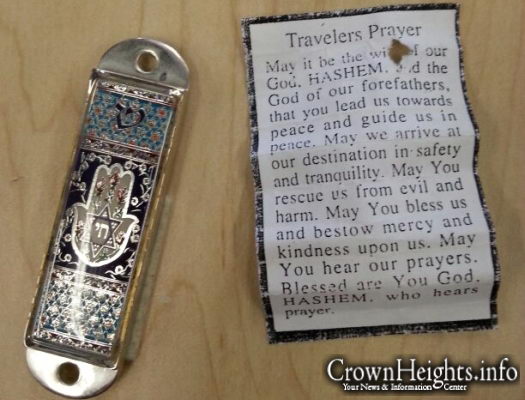 A Jewish merchant in Manhattan was the proud owner of a beautiful looking Mezuzah which he purchased a few years back at a Judaica store. Last Friday, as two bochurim paid their weekly visit to his office, they suggested that – as is customary in the month of Elul – he allow them to inspect the Mezuzah and make sure every letter is Kosher.
This was no small task, as the Mezuzah was sealed in the back in a way that, once opened, would not be easily resealed. But the man accepted the offer nevertheless, and the bochurim took down the Mezuzah and removed the back cover.
What they found shocked them all. Instead of parchment with handwritten letters of Shma in black ink, they found a printed slip of paper with an English version of Tefilas Haderech.
Needless to say, the business owner happily replaced the Mezuzah with a kosher one, and thanked the bochurim for bringing about the discovery of the counterfeit Mezuzah.