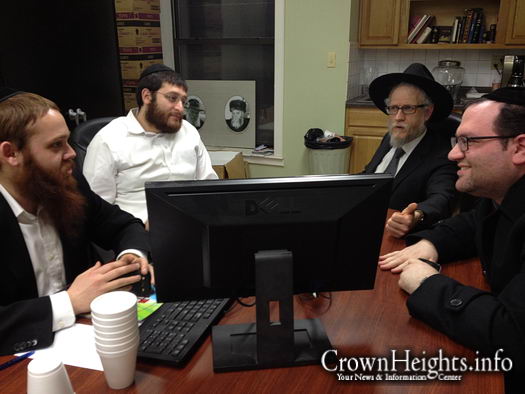 Preparations for this year's Lag Bo'omer parade are well underway at NCFJE headquarters in Crown Heights.
Rabbi Shimon Hecht met with a team of volunteers this week and discussed ideas on how to add even more fun and excitement to an already amazing event. Levi Mentz and Mendy Freedman are heading the dedicated team.
Parade coordinators have already secured Uncle Moishy, Benny Friedman and The Yeshiva Boys Choir.
Rabbi Hecht told CrownHeights.info "We want the parade to be nonstop fun. Eli Gerstner and The Yeshiva Boys Choir are planning a very exciting performance."
"We've never hired a large children's choir before for a Lag Bo'mer parade. This year we want to go the extra mile" he said.
Organizers ordered 18,000 chairs for the parade. Last year coordinators turned people away due to lack of space. This year "that's not going to happen" coordinators pledged.
"Benny, Uncle Moishy and YBC are a great line up of performers. And there are going to be many more surprises. I am thrilled to be working on the greatest parade in history". Mentz said.
This year Lag BaOmer falls out on a Sunday, April 28th.