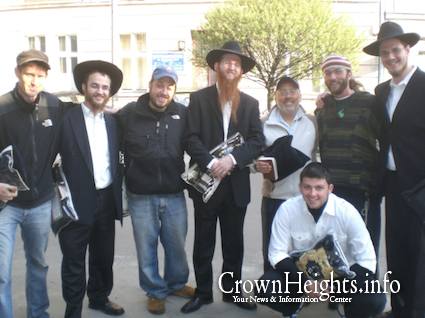 BROOKLYN, NY [CHI] — This year Pesach Merkos Shlichus was taken to a whole new level with tremendous success BH. Merkos sent an unprecedented 500 Bochurim to remote and distant locations in Africa, China, Turkey, Russia, Thailand, India, Mexico, Colombia, Europe and more, making it possible for thousands more Jews to partake in the Pesach experience.
More pictures in the Extended Article!

Rabbi Moshe Kotlarsky, Vice Chairman of Merkos L'inyonei Chinuch, oversees this project and it is coordinated by Rabbi Mendel Kotlarsky and Schneor Nejar.