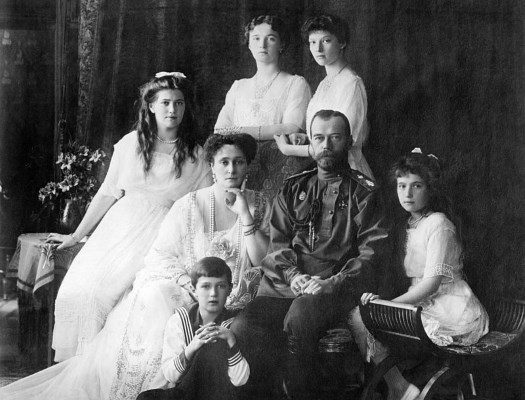 Czar Nicholas II and family
The Federation of Jewish Communities, Russia's largest Jewish group, protested a local bishop's claim, repeated by a justice ministry official, that the country's last czar was murdered by Jews for ritual purposes.
From the JTA:
Marina Molodtsova, a senior investigator for a special ministerial committee on the 1917 slaying of Nicholas II of Russia, said on Monday during a conference in Moscow that her committee will conduct "a psycho-historical examination" to find out whether the execution of the royal family was a ritual murder, Ria Novosti reported. The Euro-Asian Jewish Congress also condemned the same comments in a statement Tuesday.
At the same event, Father Tikhon Shevkunov, a Russian Orthodox Church bishop, said that, according to "the most rigorous approach to the version of ritual murder, a significant part of the church commission [on Nicholas II's killing during the Russian revolution of 1917] has no doubt that this murder was ritual."
The Federation of Jewish Communities of Russia, a Chabad-affiliated group with more than 100 affiliated communities across Russia, called the suggestions a "shocking expression of an anti-Semitic myth" in a statement Monday.
"We all think of this as absolutely unacceptable," the federation's spokesman, Boruch Gorin, told Interfax, and "shocked first and foremost by the sheer absurdity of the allegations."