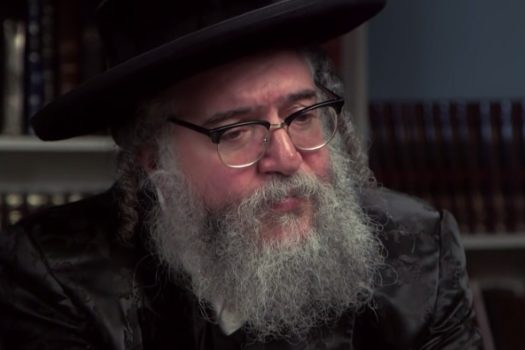 According to multiple media reports, Shlomo Helbrans, the leader of the Lev Tahor sect, drowned on Friday in Mexico while toiveling in a river before Shabbos. He was 55 years old.
According to local media reports, Helbrans' body was pulled from the river by rescue forces on Friday afternoon after he was swept away by strong currents.
Lev Tahor, the ultra-religious sect he led, has been dogged by controversy for decades.
Originally founded in Israel by Helbrans in the 1980s, the group moved to the United States in the early '90s after complaining of persecution by the Israeli government due to his anti-Zionist views. The group settled in Williamsburg, Brooklyn.
While living in Brooklyn, Helbrans was convicted and served time in prison for "kidnapping" a boy – the boy had been sent to study with him in preparation for his Bar Mitzva, but the boy was personally convinced to reject his family and join Lev Tahor. Helbrans was released after serving two years. He then ran a yeshiva in Monsey, New York, and was eventually deported back to Israel.
Soon afterwards he moved to Canada, which allowed him political asylum based on a refugee claim he had made, under Canada's Immigration and Refugee Protection Act, that he would be persecuted or killed by Israeli authorities for his anti-Zionist teachings and his teachings about the legitimacy of the State of Israel.
The group settled in Sainte-Agathe-des-Monts, Quebec, but in 2013 the group left Quebec for Chatham-Kent, in southwestern Ontario after Quebec Child Protective Services tried to seize all of the group's children due to alleged lack of proper hygiene and state-mandated secular education.
In 2014, after the Ontario Superior Court of Justice effectuated a ruling of the Superior Court of Quebec as to the disposition of their children under Quebec child-protection law, the group fled to Guatemala, where they lived for the past three years, until fleeing once again to Mexico fearing persecution from Guatemalan authorities.