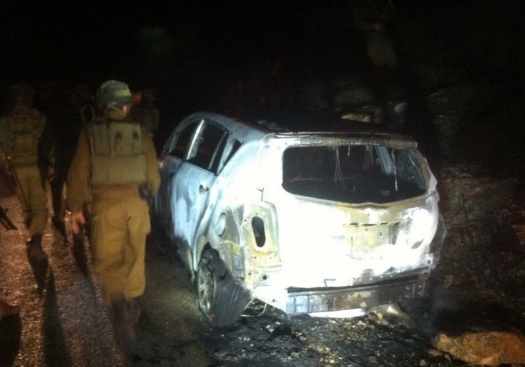 A firebomb attack on a car in the West Bank left an 11-year-old Israeli girl severely burned and her father injured on Thursday, the Israeli military said.
The Israeli military said the suspected Palestinian attack was near the Ma'ale Shomron Jewish settlement, north of the West Bank city of Nablus.
Video footage of the incident obtained by Reuters TV showed firefighters trying to douse the flames engulfing a vehicle on the side of a road after darkness fell.
The military did not say whether the victims of the attack were settlers, who are bitterly resented by many Palestinians.
Click here to continue reading this Reuters story at VIN News.