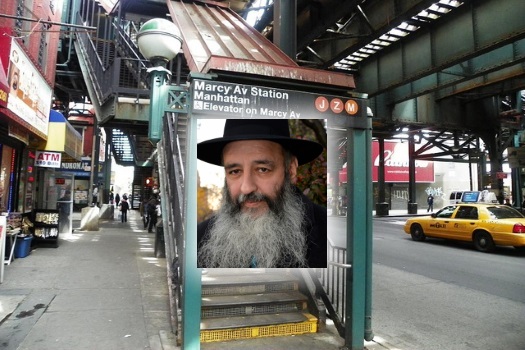 The scene of the attack. Inset: The victim, Chaim Ovanounou.
A teenager was arrested and charged with beating a cancer-stricken Chasidic Jewish man while hurling anti-Semitic insults at him in a Brooklyn subway station.
The 15-year-old was brought down to the 90th Precinct station house, where he was charged with assault as a hate crime for attacking Chaim Ovanounou, 53, along with two accomplices at the Marcy Avenue station around 4 p.m. Monday.
The man, who had come to New York for treatment of Hodgkin's lymphoma, said that one of the brutes grabbed his umbrella and clocked him over the head with it, then tried to rob him before spitting in his face and calling him a "dirty Jew."