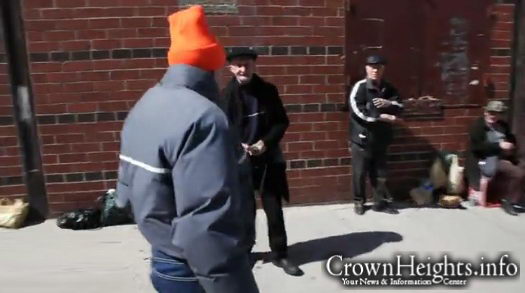 Illustration photo: Image bears no connection to the content of the article.
Non-Jewish panhandlers dress as Jews and station themselves in Orthodox-Jewish New York neighborhoods to maximize earnings, reports the New York Post.
From the NY Post:
A savvy crop of panhandlers has been donning long skirts and head coverings to beg from Hasidic Jews in South Brooklyn neighborhoods before sabbath and religious holidays.
Armed with a few Hebrew words like "shabbat," "shalom" and "tsedaka," the word for charity, the impersonators stake out popular food markets.
"They go, 'Sedaka.' They'll push a child in a carriage. A lot of non-Jewish people can't pronounce the 'T' and the 'S' [in 'tsedaka'], so you know they're not Jewish," Bernard Vei, 56, an Orthodox Jew, told The Post.
"We're good people; we always give. That's the problem — they think we have all of the money in the world!"