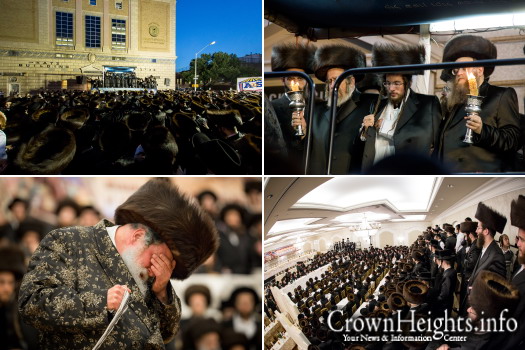 Yesterday, the Jewish community of Borough Park celebrated the wedding of the son of Rabbi Leibish Teitelbaum, HYD – one of the six Kedoshim who were murdered by terrorists at the Chabad Center in Mumbai, India in November, 2008.
Reb Leibish was the son of Volover Rov in Borough Park, Rabbi Nachum Ephraim Teitelbaum, who heads a respectable U.S. kashrus organization. In the course of working for his father's organization, Reb Leibish would often visit India, and was a close acquaintance of the Shluchim Rabbi Gavriel Noach and Rivka Holtzberg, HYD.
He was Davening at the Chabad House when the terrorists attacked, and lost his life along with the Shluchim and three other Jews, leaving behind a widow and eight young orphans.
The wedding of his eldest child, who had only just become Bar Mitzvah when his father was killed, was an emotional and joyous event. It was attended by the Chosson's maternal grandfather, Rabbi Shmuel Yaakov Kahn, the Rebbe of Toldos Avrohom Yitzchok.
Photos by A.H. Blick