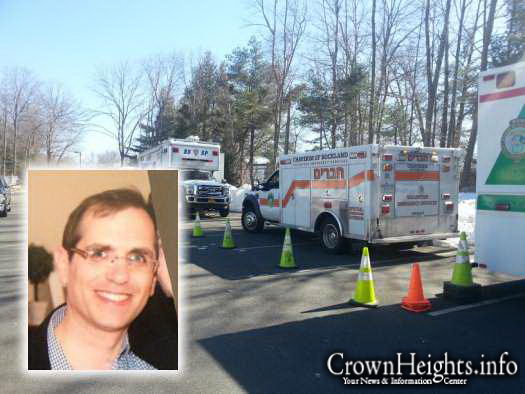 Frantic search efforts are still underway tonight, Tuesday, for missing father of seven Peretz Sontag of Monsey, NY.  Search teams are reaching out to all able-bodied individuals to assist in the search efforts.
Volunteers with vehicles are especially needed.
The search parties are gathering at 2 Executive Blvd. in Airmont, NY.  All are requested to come and help the efforts. All are also urged to utilize any medium possible, including social media outlets, to help locate Mr. Sontag.
Peretz Sontag was last seen Friday afternoon driving a black Kia Optima with New York license Plates numbered FZD 8412.
Sontag is well known in the Monsey Jewish community for a kind heart and years of active service in charitable causes, said several of those praying for him at Temple Ahavas Yitzchok on Forshay Road.
"I know it's a cliche, but to know him, really is to love him," Chaim Saperstein, 37, said in an article posted on the Journal News website.
The Sontag family has announced a $15,000 reward for anyone who locates the missing father.
"Don't just sigh and keep going about your day. You and your contacts will make a difference! Act now!" said Michael Greenfield, who is actively participating in the search efforts, to Yeshiva World News.
Please continue to Daven for Peretz Yehuda ben Mirel.