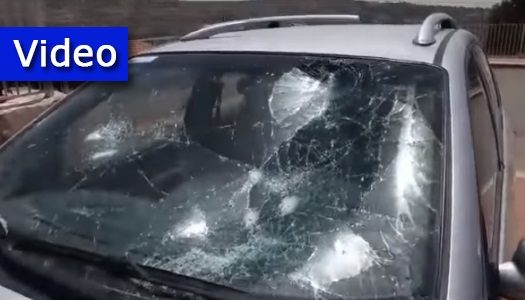 An Israeli settler opened fire when a group of Palestinians crowded around his car and pelted it with rocks in the West Bank today, Thursday. One of the rock throwers was killed.
The incident occurred as hundreds of Palestinians gathered near the city of Shchem to show support for Palestinian prisoners on hunger strike in Israeli jails. During their demonstration, they blocked a main road used by both Palestinians and Israelis.
The Palestinians then began throwing rocks at passing vehicles, including one belonging to the settler who opened fire, killing one of them.
Yossi Dagan, head of the settlers' Samaria regional council, told the media he had spoken with the settler, who told him he had been in fear of his life when he fired. "He pulled his gun out to defend himself, in order to stop them from lynching him. He fired."