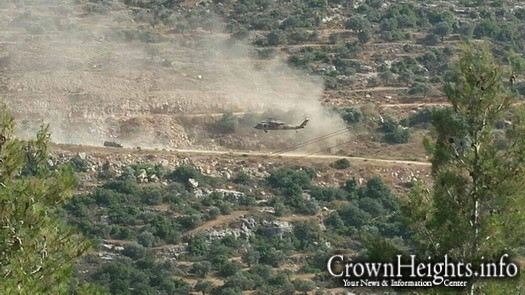 Two young Israeli men who were hiking in Judea and Samaria were ambushed by a Palestinian terrorist, who shot them and fled. One victim died of his wounds, while his friend remains hospitalized in moderate condition.
The two victims were evacuated by helicopter to the Sheba Hospital at Tel Hashomer, where they received emergency medical treatment.
Despite the doctors' best efforts, one of the victims – a 25-year-old Israeli man whose identity is being withheld pending the notification of his family – succumbed to his injuries.
Israeli police have cordoned off an area near the Dolev settlement and the Palestinian city of Ramallah, and are searching for suspects.