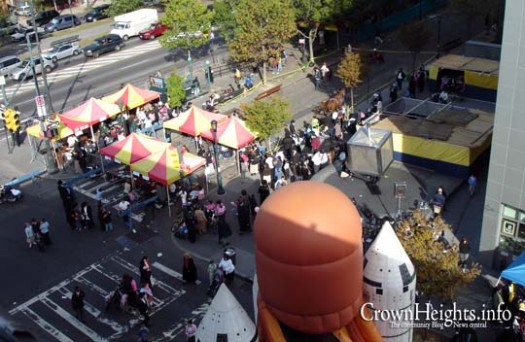 This year the 25th annual Tzivos Hashem Sukkos Experience took place on Kingston Ave, instead of its regular location in Lefferts Park.
There were inflatable rides, mechanical rides, a petting zoo and food.
We spoke to the manager of the event, and we were told; due to a large turnout we can look forward to having the Sukkos Experience taking place on Kingston Ave in future years i"yh.
Here is a Gallery of 34 Pictures, Enjoy!