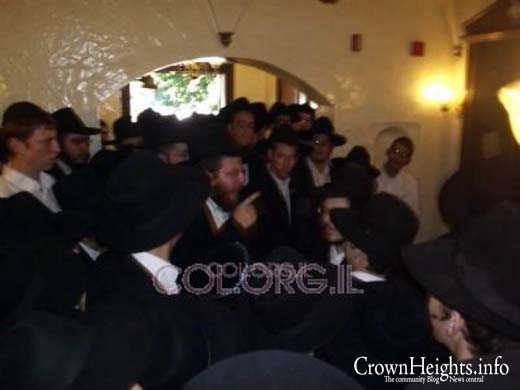 Yesterday [Sunday] a group of messianic's wanted to practice their ritual of the staged "Rebbe dollars" in front of the Rebbe's room, but didn't succeed. The whole place went violent in seconds, a few older people from 770 tried peacefully to end it before it started, but they were just shoved out of 770 by a group of 30, and they went on to trying to give out the dollars.
But then our hero's "Shmira" came to the rescue. Shmira is known for their violent and aggressive approach to everything. Came in and tried to "break up" the confrontation, but immediately became the victims of a beating on behalf of this group, when shmira completely lost control they started spraying teargas in a vain attempt to regain control.

So when Shmira finished fighting with the "dollar people" they still wanted blood, so they turned their wrath on a CrownHeights.info photographer, demanding his camera all the while threatening him physically and holding onto him trying to get at his camera. Their justification for this was that they didn't want any pictures taken. In the end the photographer got away unharmed.
Just a point of notice there was a video of what went on inside 770 and we are working to get that footage, and there was a COL photographer inside all the while and he was generous enough to share his pictures with us, for your viewing pleasure.
These are pictuers of the fight inside. Photos: COL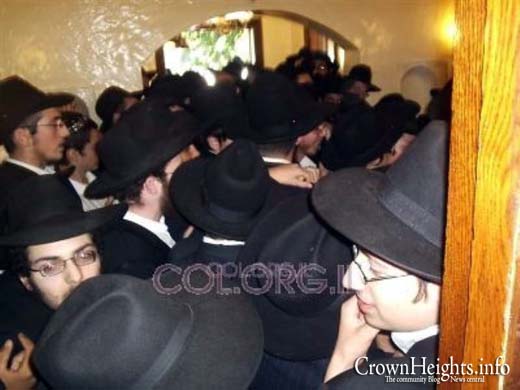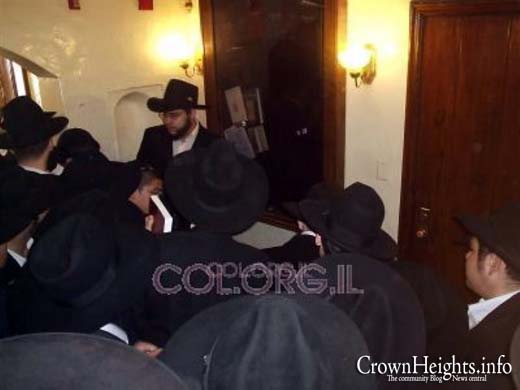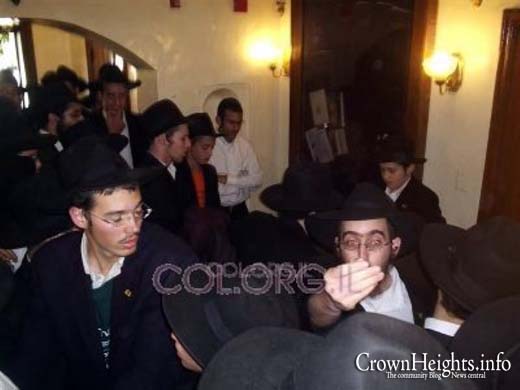 These are pictures of the crowd. Photo: CrownHeights.info