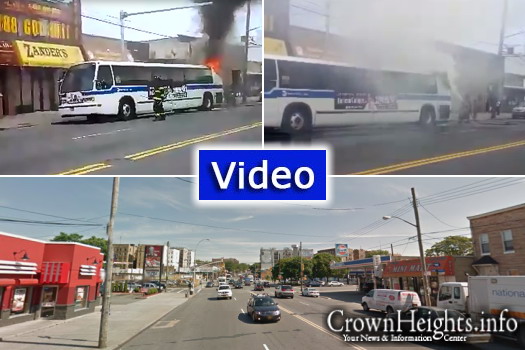 An MTA bus caught fire this afternoon near the intersection of Utica Ave. and East New York Ave. in Crown Heights. The blaze broke out in the rear of the bus, and had to be put out by firefighters who rushed to the scene.
Thankfully, all the passengers were evacuated safely, and there were no injuries reported.
The cause of the blaze in unknown at this time, but is being investigated by the FDNY.