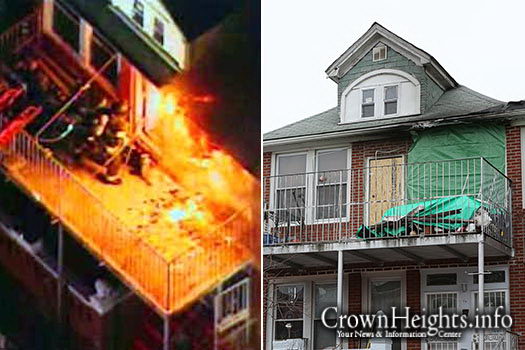 The top floor of a Crown Street house went up in flames in the Crown Heights section of Brooklyn early Thursday.
Firefighters battled fast-moving flames from the porch of 702 Crown Street, which is between Schenectady and Troy Avenues, just before 6:30 a.m.
Heavy flames were roaring out the top floor window of the two family home. Firefighters entered the building through the ground floor and via ladder to the balcony.
They fought their way through the flames to get inside, and the fire was brought under control fairly quickly and there were no reports of any injuries to residents or firefighters.
The cause of the fire is under investigation.