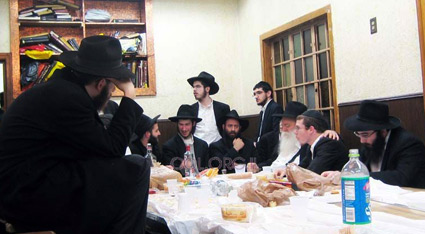 col.org.il
Crown Heights, Brooklyn – R. Shloime Zarchi, a Mashpia in the central 'Tomchei Temimim' in 770, Farbrenged last night in the 'big Zal' in upstairs 770 in honor of 16 years to the Rebbes Sicha "Do All That You Can!" which was said in 5751.
More pictures in the Extended Article!

Reb Shloime spoke to the Bochurim and Anash that attended the Farbrengen about how we need to remember each and every day that Rebbes words of that Sicha. The Farbrengen carried on into the early hours of the morning.