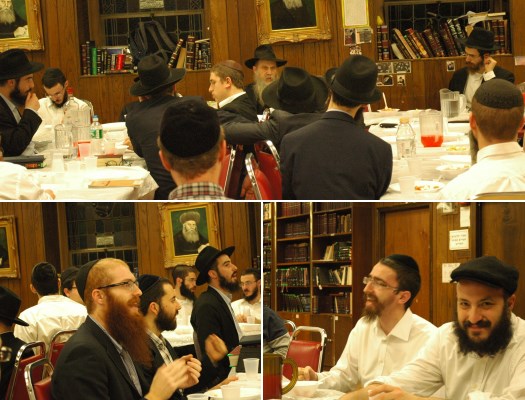 On Vov Tishrei, in commemorating fifty years since the Rebbe's mother's passing in 5725 (1964), Yeshiva Tiferes Bachurim in Morristown, NJ, held a Farbrengen with Rabbi Michoel Seligson.
Rabbi Seligson focused on the events which took place during the Rebbetzin Chana's lifetime, and their lessons for us in one's personal life.
Over the course of the Farbrengen, many stories about the Rebbe were related by Rabbi Seligson.
The Farbrengen went on for many hours and ended in the early morning.
The Tiferes students left very inspired, and asked for an additional Farbrengen in the near future with Rabbi Seligson.