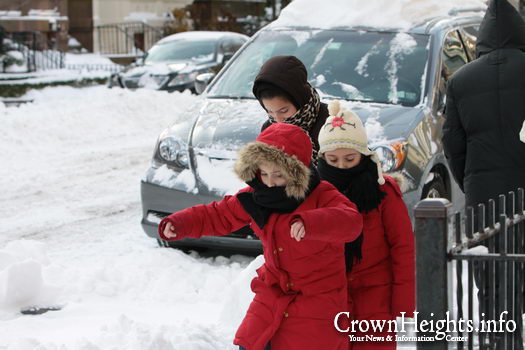 Crown Heights businessman Shaya Gordon is making the cold New York winter warmer for local children.
Shaya started giving away coats in 2014 after noticing quite a few children walking to school without proper winter gear. He teamed up with two friends and was able to purchase hundreds of coats in various sizes and styles. It was a massive success, and thanks to him, many children were able to stay warm that winter.
This year, with the help of Lubavitch entrepreneur Schneur Bistritzky, Shaya was introduced to Michael Rosenberg of Hawke & Co. Michael has graciously donated hundreds of coats for children in the neighborhood that will be given through the local schools, and anonymously through a confidential email address.
If you or someone you know needs a coat for their child, please send an email to: keepchwarm@gmail.com and and let them know the size and gender of the child, as well as a call back number.
Someone will contact you to find a convenient pick up location of your choice (your child's school, a local store, etc.). Supplies of some sizes are limited.