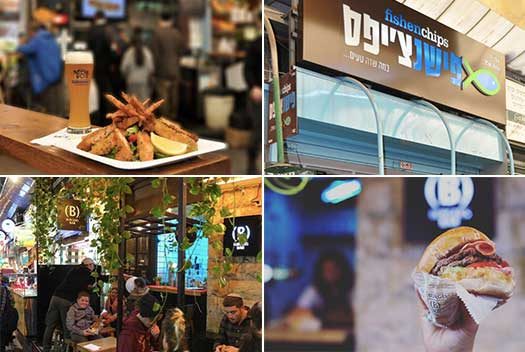 ULY Crown Street's Annual Auction is coming up this Motzei Shabbos and Sunday, and past attendees and first-timers alike are in suspense over what the school has come up with this year!
With signature Chani Greenbaum Events design, and in collaboration with Levi Feigenson of Table One, organizers plan to recreate a 'Night in Yerushalayim' with live music, a vibrant ambiance, abundant Israeli food and an all-round festive vibe, in celebration of the ULY students, staff and school!
Fried fish and chips, a Burgers Bar, falafel and shawarma, Moroccan cigars, kibbeh and a full bar of classic Israeli sides and salads are just a glimpse of the amazing menu – another of the great ones that have headlined our events these past few years!
With spectacular entertainment going on all night at both events – wandering illusionists, graffiti artists, live music, a centerpiece bar, event-only prize drawings and more, this year's Auction is something you do not want to miss!
The Yedidim Choir, accompanied by Music by Avidon will be performing on Motzei Shabbos and Chava Levine will be joining us on Sunday night to recount her fascinating journey to Yiddishkeit that began in the most unlikely of places, Papua New Guinea.
A full and incredible prize line-up includes travel, jewelry, all the latest from Apple, furniture, cash and everything you've always wanted! Check us out at yttl.org/auction
We look forward to welcoming the community at large – join us in supporting and celebrating our school!