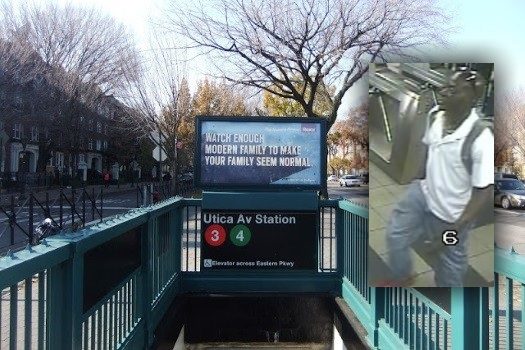 A child was struck by a lit cigarette last month at a Crown Heights subway station and now the authorities are hoping the police can help them find the man who did it.
The incident occurred on July 13 shortly after 9:00pm at the Crown Heights-Utica Avenue subway station. Police say that an "unidentified male threw a lit cigarette, which struck the victim, a 4-year-old girl, in her chest." The suspect then fled.
The girl, who was with her mother, complained of pain and was taken to a nearby hospital.
The suspect was described as African-American, bald and wearing blue jeans, a white short-sleeve polo shirt, and red sneakers and carrying a backpack on his back. He is wanted for reckless endangerment.
Anyone with information in connection with the incident is asked to call the NYPD's Crime Stoppers Hotline at 1-800-577-TIPS (8477).