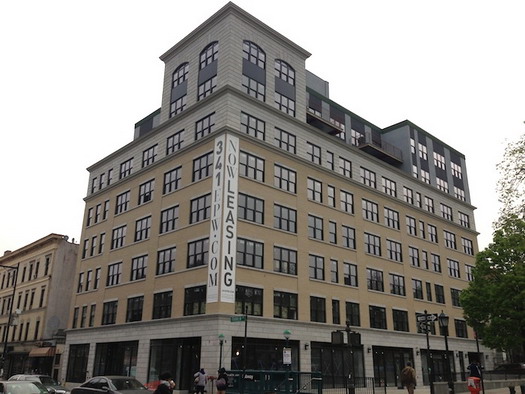 341 Eastern Parkway
The cost of renting apartments in Crown Heights continues to soar to dizzying heights, making the routine payment of bills a monthly struggle for all but the very well-to-do in our community. However, even those who have grown accustomed to this trend were shocked to learn the price tags on units of a brand-new development on Eastern Parkway: a whopping $2,700 a month for a one-bedroom apartment and $3,700 for a two-bedroom!
A tiny studio apartment will set the renter back "only" $2,200 a month.
After two years of construction, apartments in the eight-story building at the corner of Eastern Parkway and Franklin Avenue will start renting in July, a leasing agent for the building told DNA Info.
Even with those stratospheric prices, the building's developer said that "interest in the building has simply been staggering."
"That's what you get when you combine contextual architecture with direct access to Manhattan via four subway lines at your front door," he said, calling the building's immediate neighborhood "one the most exciting areas of Brooklyn."
The white brick building will feature a fitness center, landscaped roof deck, part-time doorman, on-site parking and laundry machines in every unit. Renderings of the units' interiors show hardwood floors, stainless steel appliances, and open living rooms and kitchens. The bathrooms are minimalist in design, with large tiles, reports DNA Info.