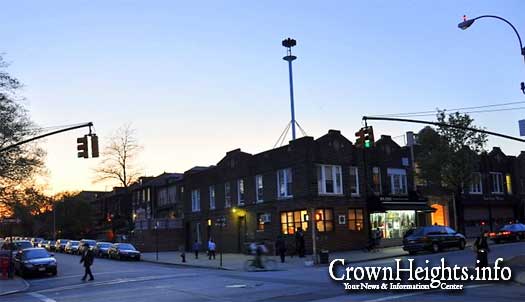 Residents of Crown Heights were surprised to hear the distinctive Shabbos siren go off, despite the fact that it is Monday afternoon and the alarm hasn't been heard in weeks.
The caretaker of the alarm, R' Mendel Goldstein, told CrownHeights.info that the alarm was being tested after its repair, following a hiatus of three weeks during which it was out of service.
The alarm hasn't been working for several weeks due to the failure of its "ancient electrical wiring," he said, some of which is over 100 years old. After three weeks of waiting, new and upgraded wiring was installed by Con-Edison.
The alarm was set off at about 3:45pm, confirming that the 'Shabbos notification system' was working and back in service.