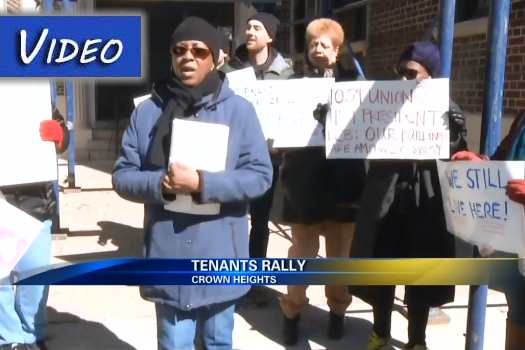 Some tenants in Crown Heights are rallying for better rights. On Union Street, tenants say the new owner of their apartment building, BCB Properties, bought the building last year and is now trying to push them out.
Tenants say the owner constantly harasses them about buying out their rent-stabilized apartments. They claim that their pleas for needed repairs are ignored because they refuse to leave.
In response to the problem, tenants from 18 buildings have formed the Crown Heights Tenants Union, and are demanding stricter enforcement of the tenants' rights.
Tenants say they have sent the owner a list of demands. Some of the things they are asking for are a five-year rent freeze, repairs to be done promptly, and to not be constantly harassed about buyouts.
The owner of the building has yet to respond for comment.