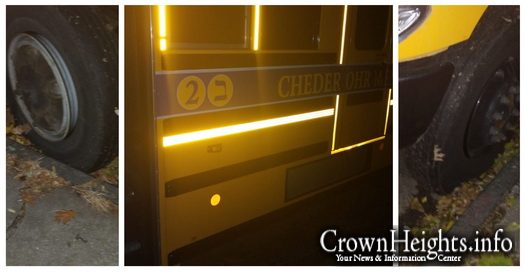 Three buses, two owned by Crown Heights Mosdos and another owned by a local business were vandalized over shabbos. Leaving all three inoperable and unable to drive.
by crownheights.info
Vandals flattened the tires of three school buses over shabbos on Troy Ave between Montgomery and Crown St. The vandals ripped the air valve out of the tires, leaving them deflated and unable to be used.
One of the buses is owned by Cheder Ohr Menachem, another Oholai Torah, and the other BSD Transit Corp, a private busing company in Crown Heights.
Crown Heights Shomrim, who was informed immediately following shabbos, contacted the owners of the buses to inform them of the incident.