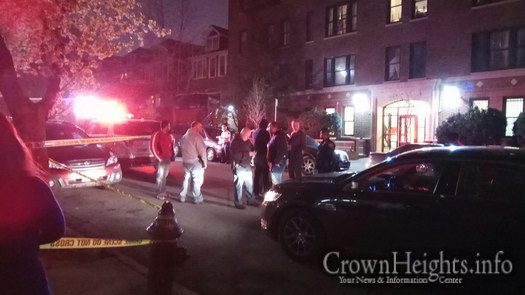 Police are searching for two vehicles that fled the scene of a shooting on Crown Street which left one man with a gunshot wound to his leg.
by CrownHeights.info
A man was shot in the leg while walking on Crown Street just off Troy Avenue at around 9:15pm in Crown Heights.
The shots apparently came from inside a vehicle that was seen fleeing the scene. The NYPD were looking for a dark gray or black late model BMW, and second vehicle that was possibly a witness that attempted to follow the BMW.
One victim suffered a gunshot wound to his leg and was treated by FDNY EMT's and transported to an area hospital where he is expected to survive.
Police shut down the area, called a level one mobilization and have opened an investigation.