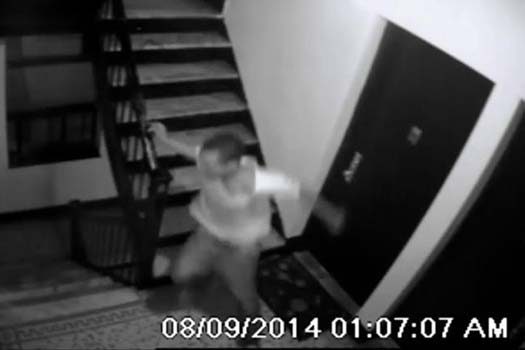 A predator that was facing up to 30 years in prison for attacking woman in Crown Heights, and was turned in by his own mother, was given a sweetheart plea deal – despite prosecutors refusal to even entertain one.
In August of 2014 Jadeocus Muhammad attempted to sexually assault two women in the stairwells of Crown Heights apartment buildings, groping one and molesting a second one. In May of 2016 he again attacked a woman, this time in Bushwick Brooklyn.
Muhammad was captured on surveillance video, and was identified by his own mother who turned him in to the authorities for the 2014 assaults.
The 2016 attack it was Muhammad himself who led to his arrest, police sources have said. During the course of the attack and, while smoking a cigarette, he told his victim his name and suggested she look him up on Facebook, sources said. Between giving his name and the DNA he left behind on his cigarette, Muhammed was not hard to find.
In exchange for his guilty plea, Brooklyn Supreme Court Justice Matthew Sciarrino will sentence Muhammad to 10 years in prison, over prosecutors' objections.
Plea bargains with Brooklyn prosecutors were off the table for Muhammad when he committed yet another sexual offense on May 31, 2016, this time against a 25-year-old woman, a law enforcement source said.
If convicted at trial, he faced up to 15 years in prison in the 2014 case and an additional 15 years in the 2016 attack.
In December, he rejected a 15-year deal from Brooklyn Supreme Court Justice William Harrington and went to trial — where the victims of the 2014 attack testified against him. During closing arguments, Harrington closed the courtroom to the public for an unexplained reason and caused a mistrial, a law enforcement source said.