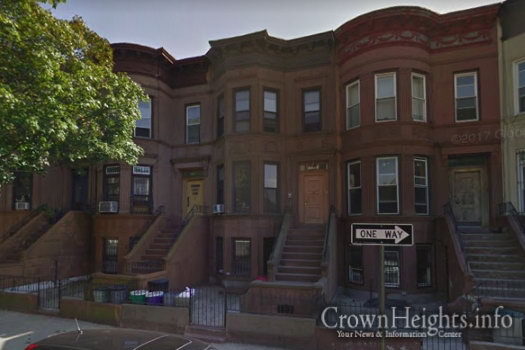 The home of the victim on Sterling Place near Albany Ave. in Crown Heights
Two NYPD cops were suspended for allegedly blowing off a 911 call to check on a Crown Heights woman — who was later found dead in her home, her husband being the primary suspect.
From the NY Post:
The officers had been assigned to touch base with Tonie Wells, 22, whose sister called police, relaying that the young mom was "scared" of her husband, sources said.
Dispatched officers drove to Wells' home in Crown Heights, but never got out of their car to actually check on her welfare, law enforcement sources said.
Wells' body was found at 9:50 a.m. with bruises on her neck inside her Sterling Place residence. Her husband was later arrested.