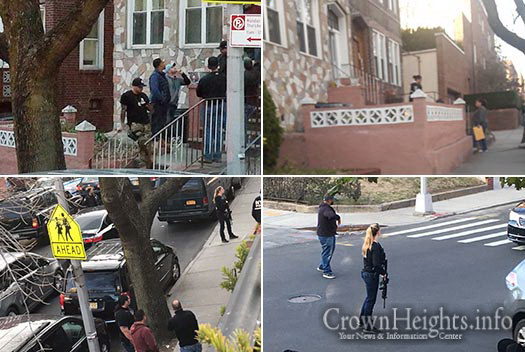 Heavily armed agents from the Bureau of Alcohol Tobacco and Firearms, along with other law enforcement agencies raided a house on Brooklyn Avenue in Crown Heights as part of an ongoing firearms trafficking investigation.
At around 3:15pm heavily armed agents with the Bureau of Alcohol Tobacco and Firearms, supported by the New York City Sheriff and other law enforcement agencies broke into a house on Brooklyn Avenue near Empire Boulevard, and taking all the residents into custody.
ATF sources said that the raid was carried out by the ATF and NYPD Joint Firearms Task Force, and that one subjects was taken into custody. He will be charged by the Brooklyn District Attorney's Office. The subjects name and the nature of the charges have not been released at this time.
Witnesses said that all the residents of 430 Brooklyn Avenue were taken into custody.
As many as a dozen unmarked vehicles flooded the area and agents armed with rifles were seen running. As quickly as they all appeared the scene quieted down.
CrownHeights.info is still waiting for comment from the DA's office.