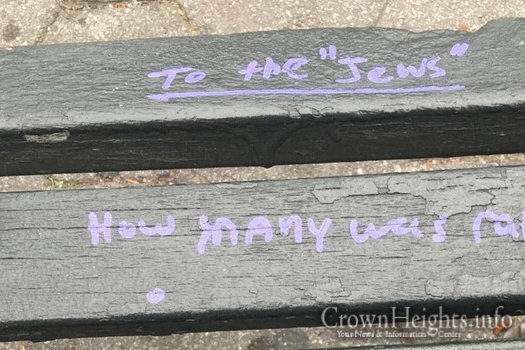 A hate-filled message was scrawled on a bench opposite the Brooklyn Children's Museum in Crown Heights.
The message reads:
To the "Jews," how many was [sic] raped, killed, and sacrificed to have this street all yours? Sorry neighborhoods?
Detectives from the 77th Precinct's Hate Crimes Taskforce are investigating the incident.