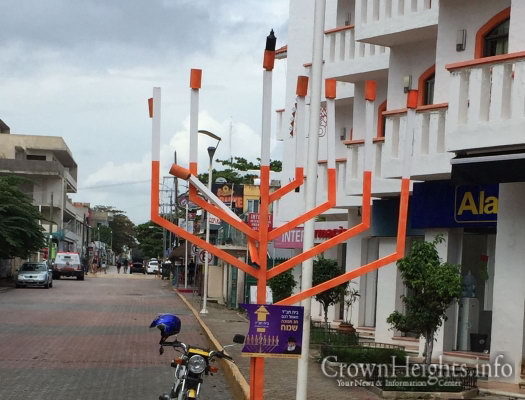 On Sunday, the first day of Chanukah, at around 9:00am, a public Menorah erected by local Chabad Shliach Rabbi Mendel Goldberg on the main boardwalk of Playa del Carmen, Mexico, was found vandalized and broken into pieces.
By Hashgacha Protis, the Shliach found a welder who agreed to work on Sunday, even though it was a legal holiday.  He managed to fix the menorah just in time for the lighting of the second candle that night.
The Menorah lighting that night was attended by a large crowd, made up mostly of Jewish tourists from all over the world.