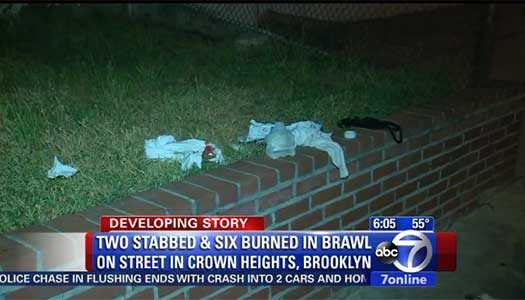 A violent showdown late Wedensday night between two groups of women stemming from a dispute on Facebook left two women stabbed and six others with chemical burns on their faces.
WABC
Two women were stabbed and six burned with Drano during a dispute in Crown Heights.
Two groups of women, in an ongoing dispute over something posted on Facebook, were involved in a confrontation at Crown Street and Schenectady Avenue just before midnight Thursday.
A 20-year-old woman was stabbed twice in the back and an 18-year-old was stabbed in the left arm. They were both taken to Kings County Hospital in stable condition.
During the melee, someone threw Drano in the face of many of the women, and six were burned in the face.
They were all taken to the Cornell burn unit at New York Presbyterian Hospital in stable condition.
No arrests were immediately made and the case is under investigation.