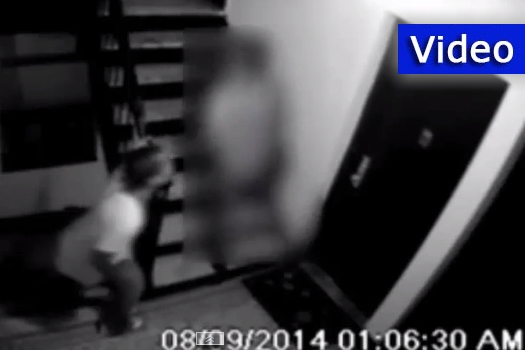 Police are searching for a man who was caught on surveillance video attempting to rape a woman in the stairwell of a Crown Heights apartment building.
The incident occurred at around 1:00am Friday night in a building located near the corner of Union Street and Bedford Ave.
In the surveillance video, which was released on Sunday, the man is seen following a woman up several flights of stairs. Police say the attacker tried talking to the woman while he followed her. The culprit then pushed her to the ground and attempted to rape her.
When the woman was able to fight him off, he fled the scene.
The suspect is described as a black male, in his 20's, approximately 5'9″, and 130 Lbs. The suspect was clean shaven, with close-cut hair and wearing a white T-shirt and blue jeans.
Anyone with information is asked to contact the NYPD's Crime Stoppers hotline at 1-800-577-TIPS. All calls are strictly confidential.
Please note: The following video depicts disturbing images that may not be suitable for children. View at your own discretion.