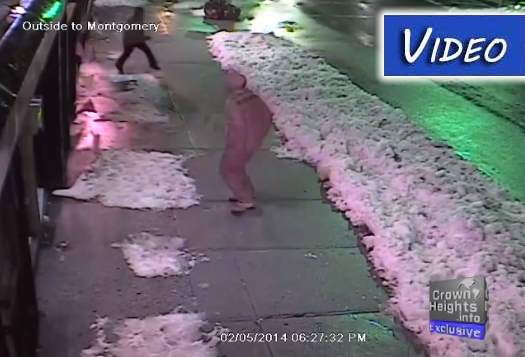 On Wednesday evening at about 6:30, Shomrim received a call from a woman who said there was a commotion going on near her home, located in the vicinity of Montgomery St. and Troy Ave. She said it sounded like a group of people were running and yelling.
Several Shomrim volunteers were dispatched to the area, but found that the streets were empty and quiet. At this time, another call came in to Shomrim that the same type of commotion was taking place in the vicinity of Lefferts and Schenectady Aves.
When Shomrim arrived at the second location, they found a large group of policemen who had just apprehended a young African-American male.
The officers explained to the volunteers that two young African-American males entered a Jewish-owned store on Troy and Montgomery and ran out with a Macbook laptop valued at over $2,000.
The police responded swiftly and in force. They managed to chase down one of the perpetrators, apprehending him at Lefferts and Schenectady, which explained the commotion neighborhood residents were hearing.
The police, however, did not know who the victim was or how to get in touch with him, an apparent necessity if they were going to charge the suspect with the theft.
A Shomrim volunteer went and found the victim and brought him to the police to identify the suspect. Unfortunately, the victim did not get a good look at the thieves and was unable to positively identify the suspect. Despite this, the police were still able to keep the suspect in custody on the charge of resisting arrest.
In the meantime, another Shomrim volunteer approached the landlord of the building and obtained surveillance footage of the incident. The footage clearly showed the suspect entering the store and running out shortly after with the laptop in his hands, while his friend keeps watch outside. This development allowed the police to charge the suspect with the theft, and helped them significantly in their continued search for his accomplice.
Officers and Lieutenants at scene expressed appreciation to Shomrim for their assistance and cooperation, which resulted in the positive identification of the perpetrator.
The stolen laptop has yet to be recovered.