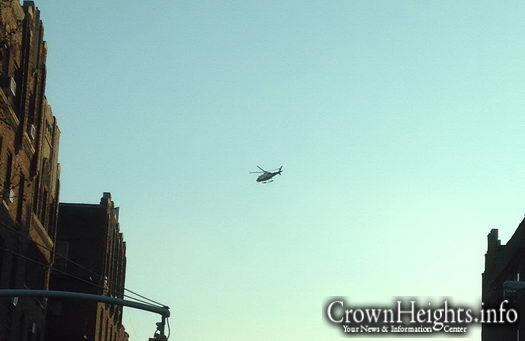 At about 3:00pm this afternoon, shots were fired on Albany Ave. between Lefferts and East New York Aves., right next to Lefferts Park.
A police officer who was patrolling nearby heard the gunshots and immediately called for backup, then bravely pursued the gunmen. He successfully apprehended and arrested three men, but a fourth got away.
A massive manhunt ensued, as several dozen officers – backed by helicopters – searched high and low for the suspect. As of this time, the search is still ongoing.
No one was struck by the bullets that were fired.